Carefully-selected wood materials that Japanese, people who have lived with trees, should be proud of.
"What will it be like if we built a "house" where we can live comfortably all year round in Niseko, Hokkaido?"
The "very best" answer to the question we reached was the traditional construction method called "Shinkabe-Zukuri", which has been used since the ancient times in Japan. This method is also used for shrines and temples. We put such traditional Japanese construction concepts and technique into this beautiful modern-looking villa. As the extremely high-quality wood materials were richly used in this villa, you will enjoy the cozy and warm atmosphere during your stay. We truly wish you have a great time in Niseko at our NISEKO REISE HOUSE which offers you the living experience in the graceful work of Japanese architecture.
---
Post
(Yamizo Cedar/Tochigi Prefecture) 210mm×210mm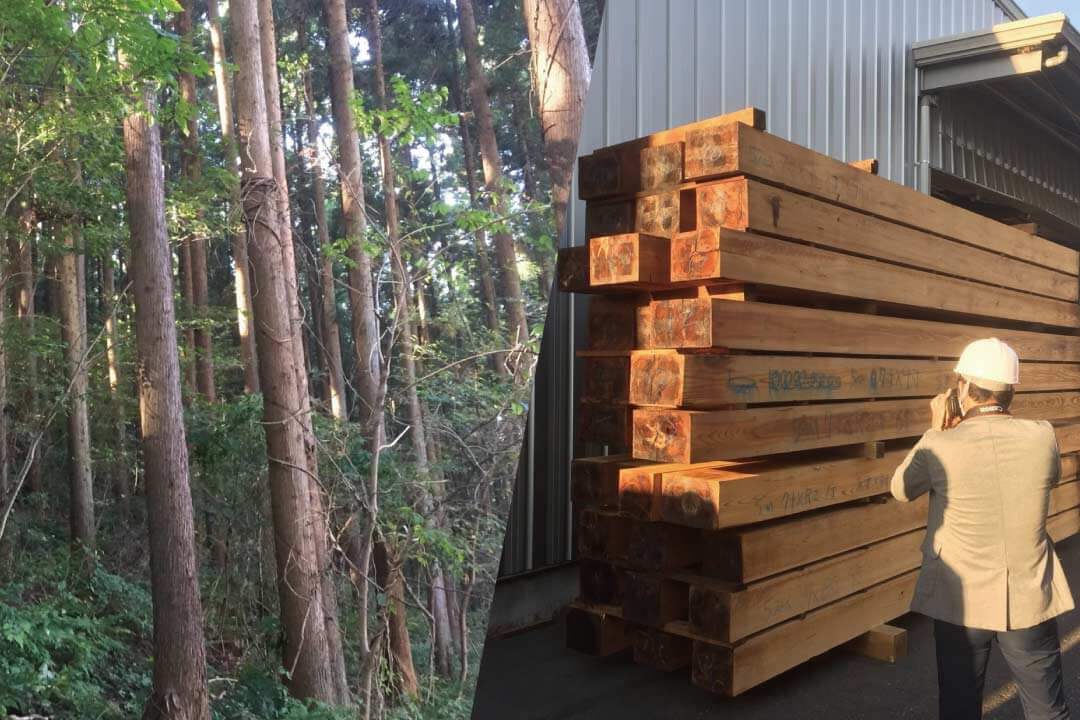 We made a visit to Mt. Yamizo on the Nasu plateau in Tochigi prefecture, and carefully selected the Yasugi cedar wood of the highest quality. The wood made from trees that has grown tall in the severe wind and snow is popular for its beautiful red color to be used as an interior material and gained the high reputation in the lumber industry. The square wood posts made from the highest-ranked Yasugi cedar, and also used for shrines in Kyoto, gave our work nobility of the traditional Japanese architecture.
Entrance Sill [Agari-Kamachi]
(Keyaki/made in Kii Peninsula)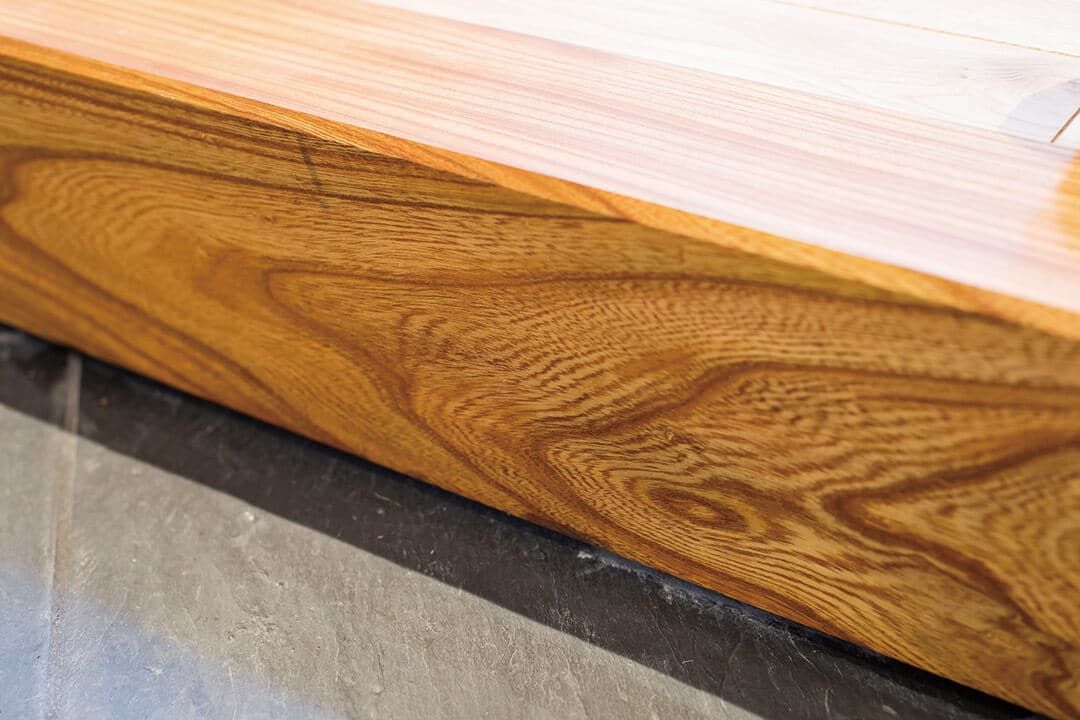 Keyaki (Japanese Zelkova) wood is often used for buildings of Japanese traditional inns, Ryokan, because of its durability and resiliency. We made the entrance hall where you will get excited to come back every day; "we're home!".
Soffit on a Roof
(Donan Cedar/made in Southern Hokkaido)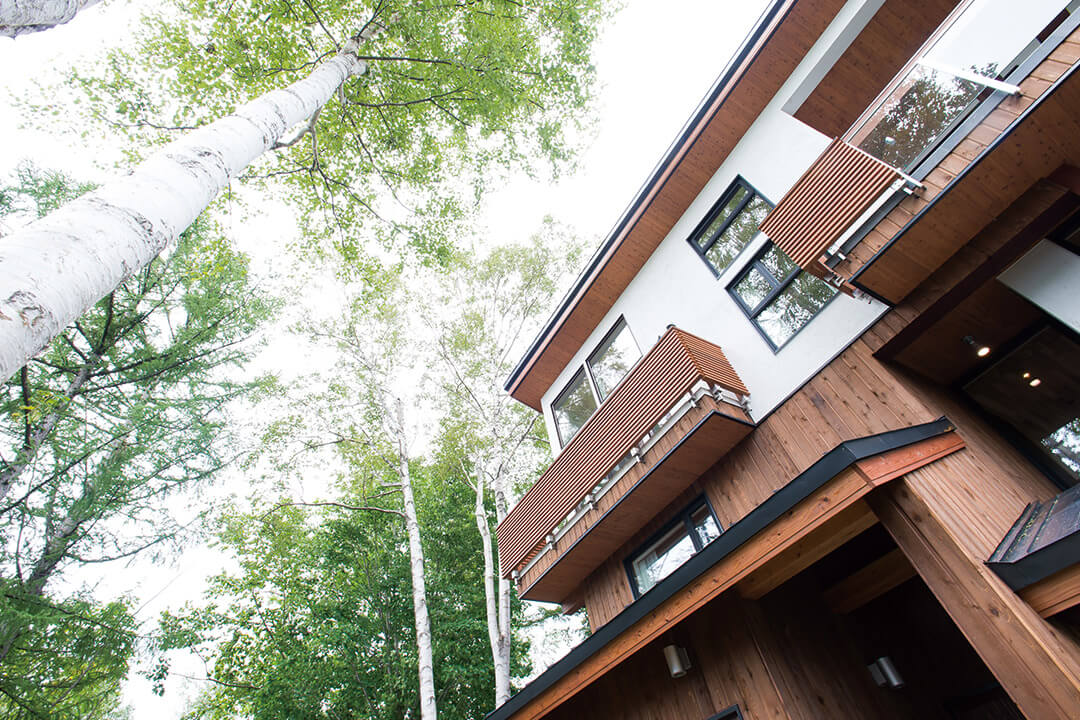 The Donan Cedar is the best wood material to be used for the comfortable living during the cold winter in Hokkaido because of its resiliency and durability, as well as its therapeutic scent. We wish you enjoy the traditional Japanese atmosphere of dignity and beauty.
---
Flooring/Ceiling Board
(Japanese Oak /made in Hokkaido)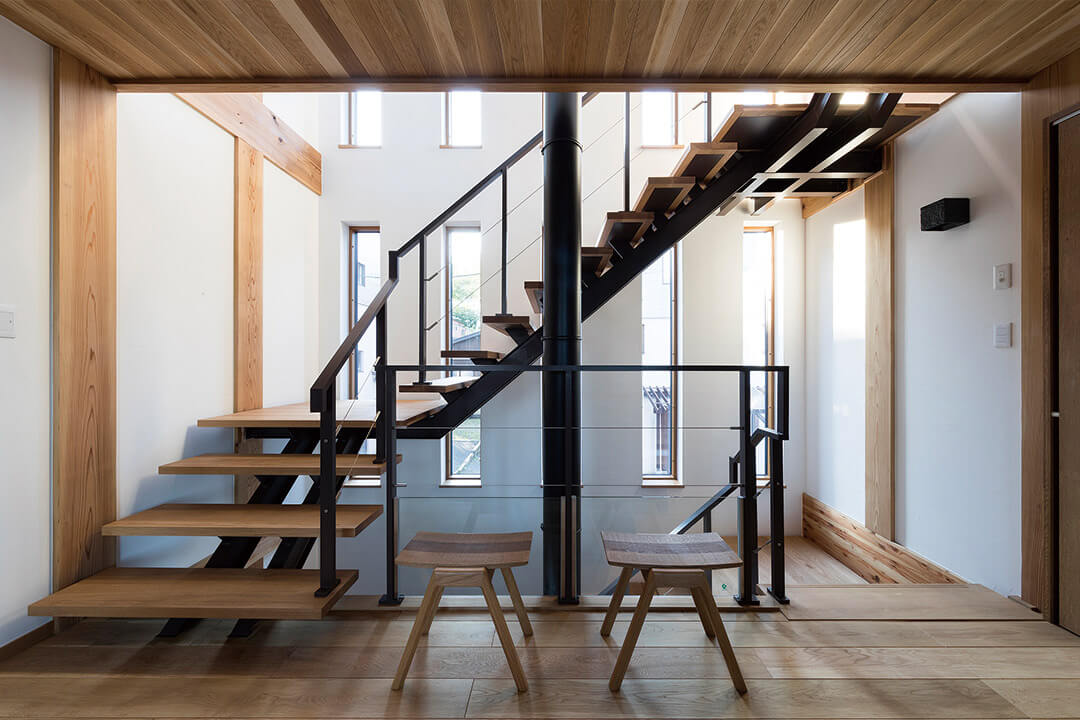 Japanese Oak is the world-renowned wood material. It has an elegant look with its narrow annual growth rings and beautifully light and seamless wood grain texture. The fine Japanese oak with a shiny white grain texture is very rare and therefore precious.
Wood Coping of the Large Common Bathroom
(Hiba/ Aomori Prefecture)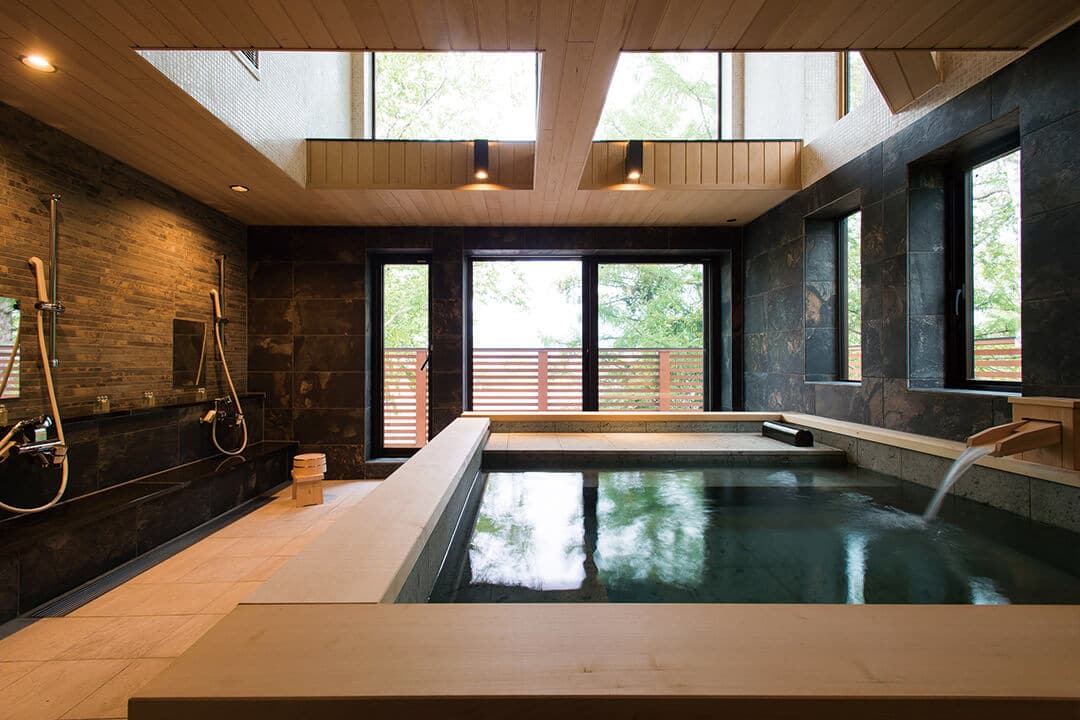 "Hinoki Bath" (a cypress bath) has been loved for many years by Japanese who are big fans of public baths. Your bath time will be tranquil and relaxing in the scent of Hinoki and, of course, the cozy Japanese style bathtub.
Bedstone
(Granite/Gifu Prefecture)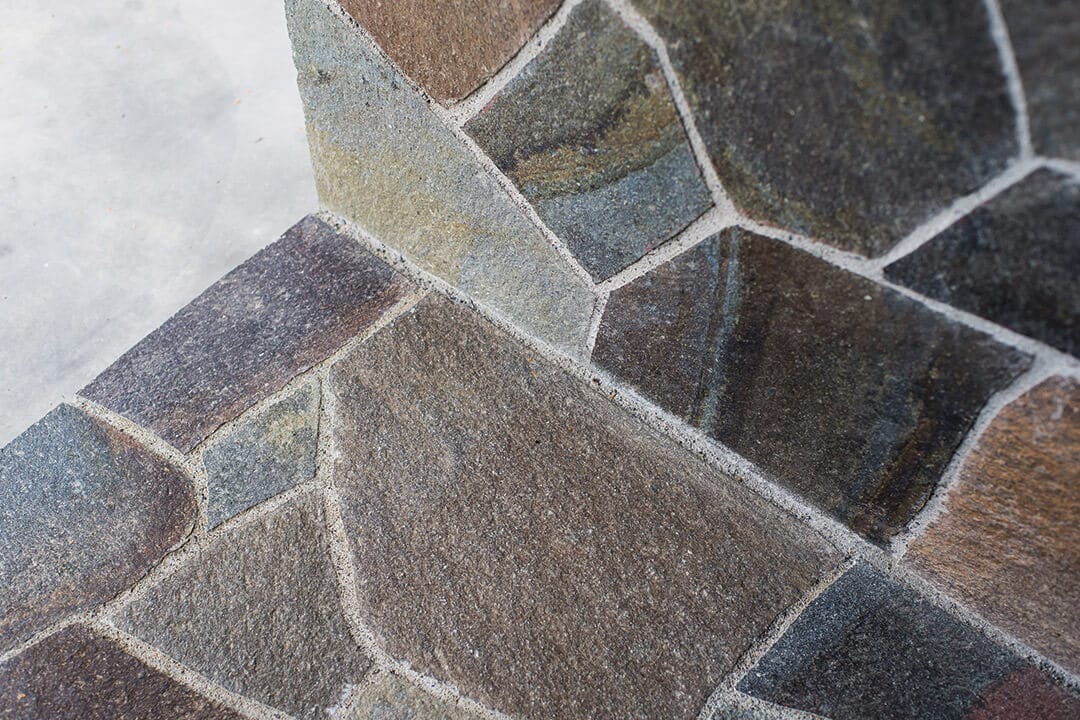 Granite stones have been traditionally used for buildings of Japanese architecture or tombstones due to their characteristic colors and beautiful patterns. Since granite stones are very hard and durable, these stones are the popular flooring material both for interior and exterior work.
---
Wood Deck
(Local Yakushima Cedar/made in Yakushima)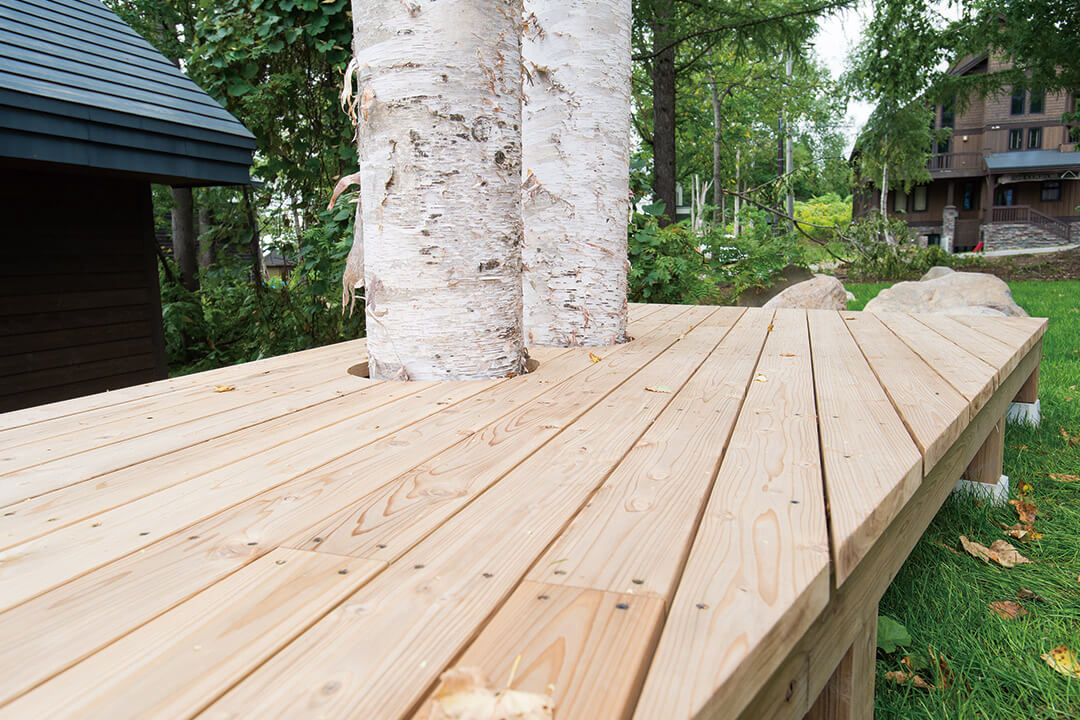 Yakushima is an island known for its fine wood. In fact, it is said that Hideyoshi Toyotomi used the wood to build the Buddha Hall of Hokoji in Kyoto. Also, the islanders used to send wooden roof tiles called Hiragi to the government as the annual tribute. Their wood is characterized by its "high oil content", "high durability" due to "the original component balance", "high weather resistance", and "strength".
Pot/Vase
(Bizen ware/Okayama Prefecture)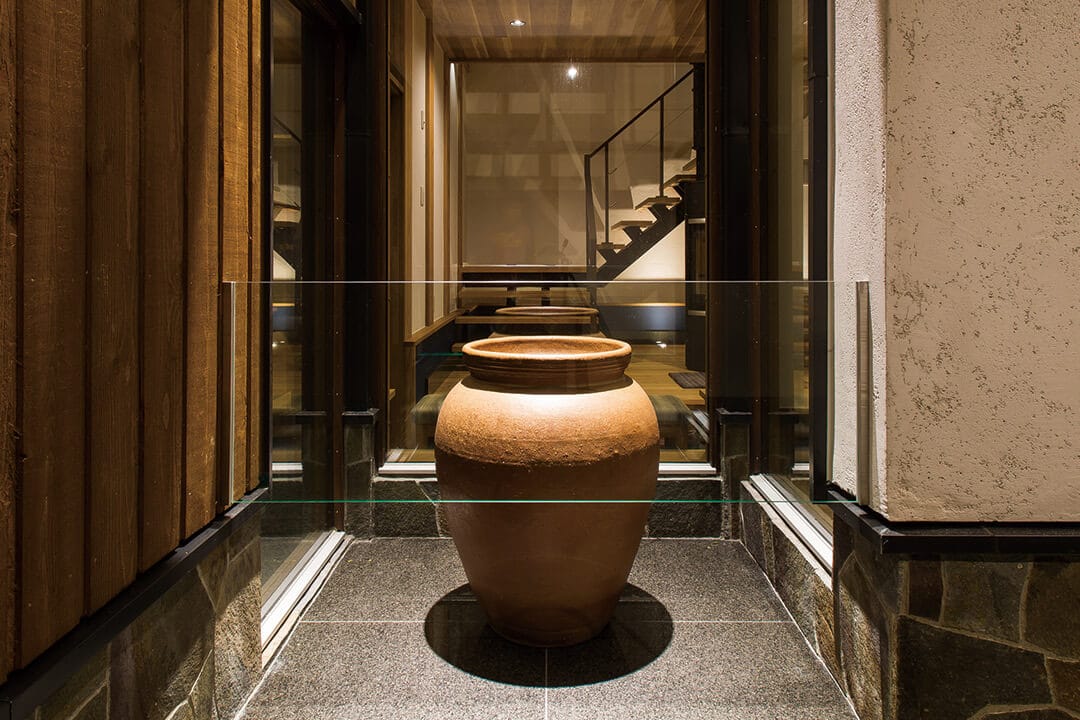 Bizen Ware is pottery that has the longest history out of "the Six Ancient Kilns" in Japan. Bizen ware is produced mainly in the Imbe region of Bizen city, Okayama, and characterized by high temperature firing without using glazes nor painting. The technique creates the piece with the one and only color and pattern and its originality of handcrafted work fascinates us. The more you use the Bizen ware, the more charms you will find.
Furniture
(Originally-Made/ Asahikawa, Hokkaido)
Our furniture, bathrooms, a kitchen, beds, desks, sofas, etc. in the NISEKO REISE HOUSE are originally made in Asahikawa, Hokkaido, where is known as one of the 5 cities of furniture manufacturing in Japan. We designed and produced the furniture that best fits the concept of this NISEKO REISE HOUSE, using abundant forest resources of Hokkaido. Our furniture is designed to be simple and functional, which brings out the best in the fine wood materials.
---
Encounter Japan, Experience Niseko.
Japanese spirits of hospitality,
Japanese comfortable living enviroment,
Japanese appearance & atmosphere,
Japanese traditional lifestyle,
Japanese culture, and
Japanese luxury time
will be our embrace to you.